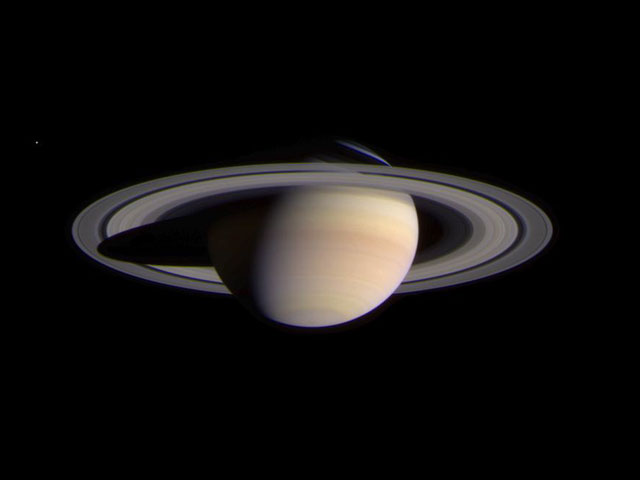 I can't help feeling intrigued by the large
Hexagon discovered on Saturn
- the second of these photos from the Cassini probe was taken looking down on the planet's north pole (ignore the pointed black blob in the middle which is an artifact of the camera, and concentrate on the cloud formation, which is about 15,000 miles across). More details can be found by following the link.
The pattern is possibly a standing wave, maybe akin to the Chladni patterns produced by sound vibrations and described in my book
Beauty for Truth's Sake.
Almost as though the planet was humming to itself.
Kepler at one time thought the orbit of Saturn could be inscribed within a Cube, just as the other known planets of his day could be fitted within the other regular or Platonic solids: "
Thus I was led to assign the Cube to Saturn, the Tetrahedron to Jupiter, the Dodecahedron to Mars, the Icosahedron to Venus, and Octahedron to Mercury".
The Cube is of course a Hexhedron, made up of six squares. Saturn is also the sixth planet from the Sun.
Discovering a permanent, straight-edged Hexagon on Saturn is a bit like going to the sixth planet and finding it painted with a huge "6". Someone's idea of a joke?